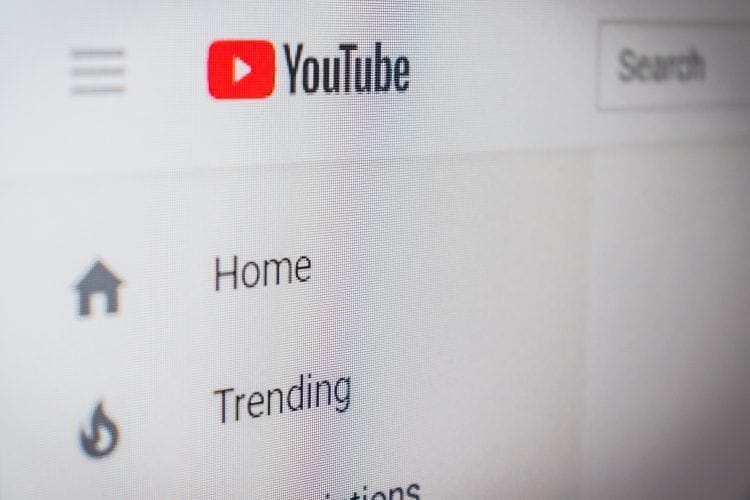 YouTube has been a massive online platform for people to create channels on the site and build brand awareness. In most cases, these are channels that people use to upload content about their life and there is a broad range of what type of things you can watch on the channel. You can browse different video types such as vlogs, music-related, or even gaming! Fast-forward to this year of 2022, and creators are making money left and right from using this site and have taken advantage of how they can create content and distribute it while making money from advertising.
Very similarly, other kinds of entertainment can be shared like highlights from concerts, funny skits created by the YouTubers themselves, or small video blogs that share the artist's life on tour. When it comes to promoting your content on YouTube there are many different ways how you can get started.
Check out different ways to get started with YouTube promotion and see how this can be implemented into thriving with your newest music promotion strategy!
Getting Started
If you're already a musician and have not yet joined the YouTube platform, you should look forward to increasing your reach using the channel's basic tools like different playlists for your existing audience. You can create different playlists for your audience to refer back to when they are looking for a specific project or song genre released by you as an upload as well. This is a good method to build up your fan base even more and get discovery through ad promotion features or people that are interested in this genre.
Doing this will allow your fans to have a different outlet of connecting with your music and you will have new fans familiarizing themselves with your work as well by switching over to the platform.
Personalizing your experience as an artist by producing vlogs or behind-the-scenes content could help you connect with your fans more than from a musical standpoint alone. Instead of just being known for dropping hits, partner with other respected artists and do something together that will be fun for both parties.
Monetization
If you're uploading projects that have music that is licensed to you, there are a couple of important parts of the YouTube platform. For one thing will be monetization, which means videos with copyrighted material won't earn any money for their creators and will more often than not flag the original video itself. YouTube will replace it with something, like ads from its partners. This is why many artists choose to just steer clear of copyrighted content whenever possible. The second point is ownership – So with corporate copyrights, you get royalties which could end up being equivalent or greater than some who didn't originally create the song/content in question. The irony when it comes to YouTube content creators though is they usually start small and uploaded other peoples' original content before hitting big on their own.
There have been many people that rose to stardom from the YouTube space to making it big time in the music industry like Justin Bieber, Lana Del Ray, Tori Kelly, and many more that are upcoming from the vlogging space that is just getting started as well.
Showcasing your talents on YouTube and being consistent can be impactful in many ways and can even land you to getting a paid record deal as well! For more information on music, promotion check out our blog post on Soundcloud promotion Strategies for Upcoming Artists
YouTube Shorts
YouTube has recently released a new tool to help creators on the service called YouTube shorts. The main goal of this feature is to make it easier for YouTubers to build up their channel and audience by simply allowing them to post short, impactful moments they've experienced that they know viewers will enjoy. Most creators have found that using YouTube shorts has been more impactful because viewers don't have to deal with long videos if they are watching in the middle of a packed day; the quick video can still be just as impactful, and has also been great for increasing overall watch time and creating easier ways for YouTube promotion!
Utilizing YouTube shorts is one of the many great strategies musicians can use to help create a buzz around upcoming releases and/or show off their talents. It also creates an opportunity for a musician to build connections with fellow musicians on YouTube who might be interested in working together on remixes or other projects. These are just some of the many benefits musicians can derive from utilizing YouTube.
Youtube Promotion
YouTube creators have more opportunities to expand their audience base with the introduction of paid advertising. After figuring out ways to make YouTube advertisements effective, creators can start putting a budget together and thinking about how they want to use this additional resource and goal to focus on boosting performance. Similar to how Facebook ads work, paid promotions are a great way for content producers to see an increase in traffic, not just from people engaging with the campaign itself but from others who have seen their videos before through marketing efforts and now have an interest in finding out more about them. This allows for a good chance for collecting bonus income down the road when consistent views translate into actual clicks with intent.
YouTube Management
As YouTube is a great place to promote your music, you can also expect that there will be many people trying to get ahead when it comes to promoting their music on the platform. If you are looking to create a name for yourself as an independent singer-songwriter or composer, then working with a management company could give your career a push by giving you the best ways of getting started and improving your visibility!
The best YouTube promotion service providers will have a lot of experience online brand building and give a better sense of how content gets monetized. Especially since YouTube tends to change algorithms constantly. They'll understand marketing strategies that leverage both organic and paid methods such as Google AdWords, Facebook Ads etc.

We currently offer several campaign packages with getting started with YouTube campaign promotions to make projects run smoothly. Check out our latest packages here: https://www.amworldgroup.com/video-promotion
Ready to take your music career to the next level? Don't miss this informative blog post on "How to Make Money with Music" by AMW Group. Gain exclusive insights into revenue opportunities, promotional strategies, and building a successful music brand. Get inspired to make your musical dreams a reality!
How Musicians Are Making It With Youtube Promotion
was last modified:
November 21st, 2023
by