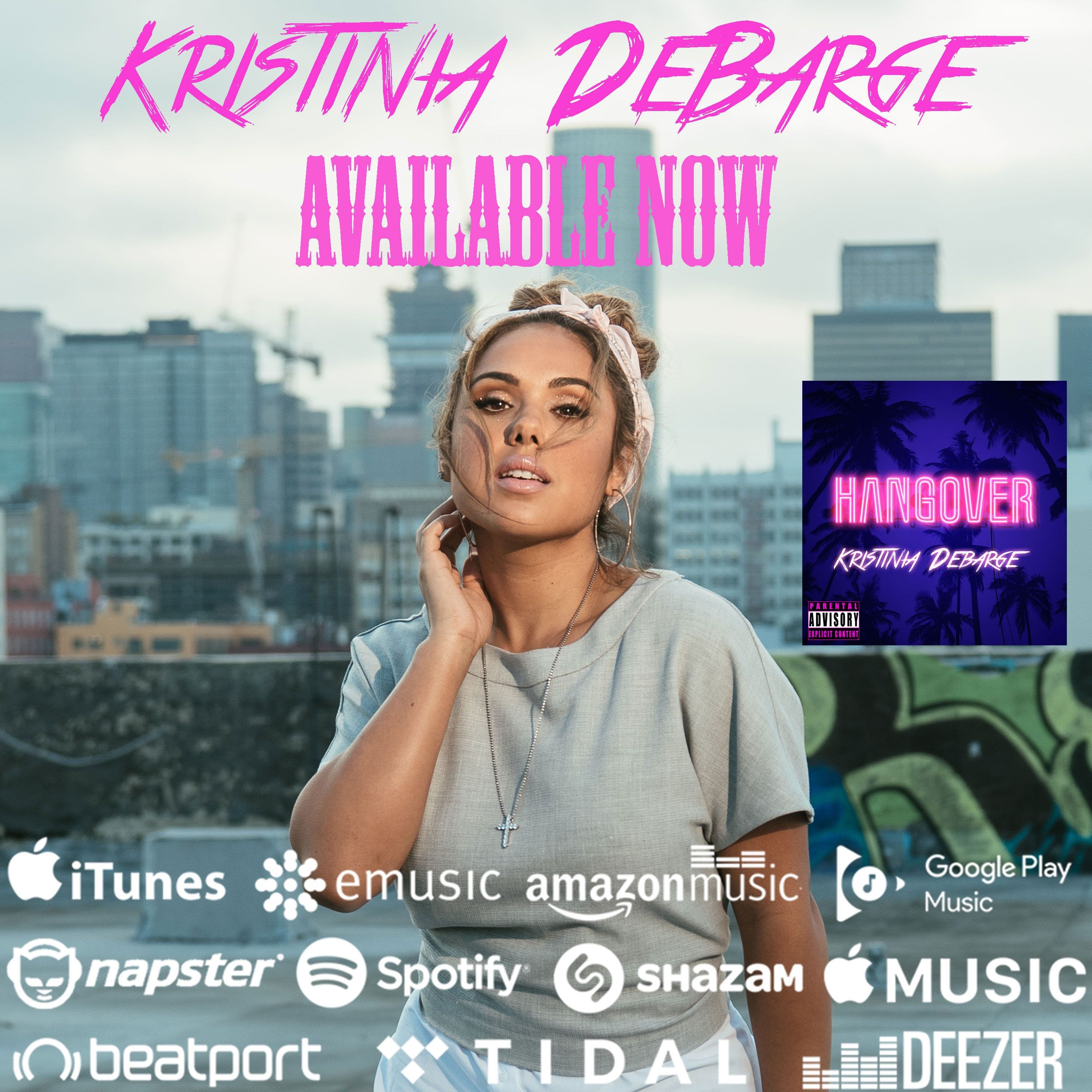 Singer/Songwriter Set to Release String of Singles This Fall
Los Angeles, CA – July 31, 2018 — "Hangover", the new rhythmic single from singer/songwriter prodigy, Kristinia DeBarge is both light and intoxicating. DeBarge was exposed to music early in life and had a passion to express herself musically from a young age. The daughter of a music legend, Kristinia knows a thing or two about the spotlight. The young starlet has seen great success in her career including a single at the top of the Billboard charts. Her newest release, "Hangover" is sure to have listeners dancing along with the summer hit.
Kristinia is no stranger to the music industry. Her father, James DeBarge, was one of the members in the 80s family vocal group DeBarge. Kristinia has a famous family surrounding her but has accomplished her own achievements in the entertainment industry. She found success early in life by earning a record deal with Island Records where she released Billboard charting single "Goodbye" which went on to sell 2 million singles reaching Double Platinum status. With all she has accomplished, Debarge feels it is time to switch things up.
"I'm so proud of this journey I'm on with my music and my brand," said DeBarge. "Sometimes to find your best self you have to abandon your old self and get out of your comfort zone."
Her growth has brought about new milestones and a new sound. Kristinia's new single "Hangover" is the first from her upcoming album "Exodus". She has put the work in to develop her sound and ultimately evolved as an artist. From the lyrics to the melody, a more mature tone radiates from the song. Her smooth vocals exude confidence and takes listeners to another world.
"Hangover" was produced by Adonis Shropshire. The song was written by Kristinia DeBarge and Adonis Shropshire. Mixing for the song was completed by Mike Rivera and mastering by Randy Merrill.
"Hangover" will be available on all major music platforms including iTunes, Spotify, Amazon Music and Google Play.
About Kristinia DeBarge
Kristinia DeBarge is a singer/songwriter from Pasadena, CA. DeBarge has wanted to be a singer as long as she can remember. Her musical aspirations were solidified after a late night recording session with her father, music legend, James DeBarge at age 12. Soon after she competed on American Idol spin off, American Juniors. From there, her first single "Goodbye", was released under Island Records and topped the Billboard charts. Kristinia has starred in WeTV reality show "Growing up Hip Hop" and worked with Britney Spears as the opening act for the Circus Tour. Kristinia DeBarge is a force to be reckoned with in music.
You can keep up with her on Instagram and on her official website: www.kristiniadebarge.com
Kristinia DeBarge Releases New Single "Hangover" on July 31
was last modified:
July 31st, 2018
by