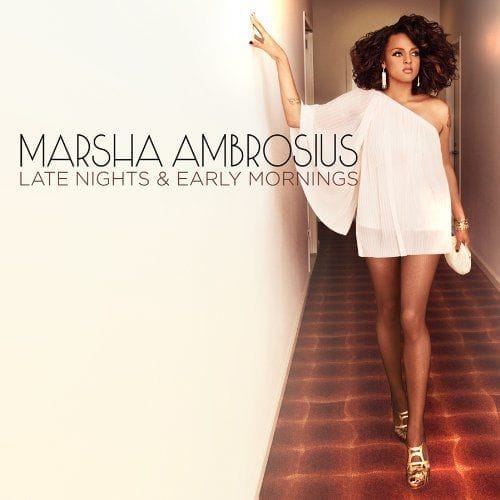 On March 1, 2011Marsha Ambrosius will release her first highly anticipated, solo album Late Nights & Early Mornings. Currently on J records, Ambrosius was a former member of the R&B Duo Floetry, the duo have since parted ways and are both solo artists. Ambrosius has collaborated with various heavy hitters in the music industry such as Michael Jackson, Jamie Foxx, Wale, and Nas, just to name a few. In 2007, she released her first mix-tape titled Neo-Soul is Dead as a follow up Yours Truly was released in 2008 and Yours Sincerely in 2010.
Marsha Ambrosius has released two tracks from her upcoming album, Hope She Cheats on You (With a Basketball Player) and Far Away. Her debut single Hope She Cheats on You (With a Basketball Player) made it's debut at No. 33 on Billboard's Hot R&B/Hip Hop Songs Chart. Ambrosius released her second single, Far Away depicted a personal experience as it relates to suicide, homophobia, and bullying. She explained, her lyrics were written after a close friend attempted suicide and the concept for the video was an effort to raise awareness within each community of the negative impact bullying and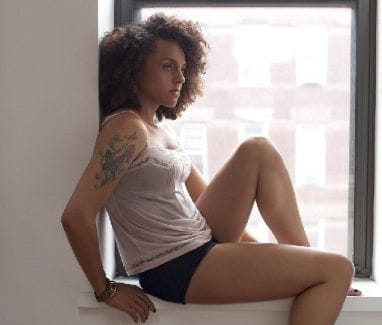 homophobia can potentially have. Produced by Just Blaze and Co-written by Sterling Simms, Far Away is a promising song.
Ambrosius solo career is definitely one to watch, different from current female R&B singers, her talent and unique voice will certainly raise the bar in the R&B world.
Visit marshaambrosiusmusic.com
for news, media and music.
Marsha Ambrosius- Late Nights & Early Mornings
was last modified:
November 17th, 2020
by