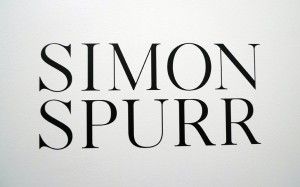 On February 10-17 2011, Mercedes Benz hosted New York Fashion Week which revealed various trends/ collections for Fall 2011. The week long fashion event kicked off fashion week in cities around the world. While fashion week will occur at various times in different locations, there is one major theme for both Men and Women: HIGH FASHION- Fall 2011
One intriguing designer, Simon Spurr featured his Mens Fall 2011 Collection.
The British menswear designer has worked with Ralph Lauren's suiting collection for both Black and Purple Labels. Spurr's Fall Collection is not only influenced by traditional British tailoring, it stays clear of modern Mens Suits with slim cut pants, accessories, and outwear such as cashmere scarves. Spurr not only mastered sophisticated suits, he also has a good grasp on trendy sportswear. With leather hoodies, plush turtlenecks, white, dark and neutral colored pieces, Spurr's collection will not only appeal to the 9-5 Corporate America Man but it will also appeal to those Gentleman who look for sophisticated evening/weekend attire.
Simon Spur's Collection is available at Bergdorf Goodman and Saks Fifth Avenue.
New York Fashion Week 2011: Simon Spurr Collection
was last modified:
November 17th, 2020
by