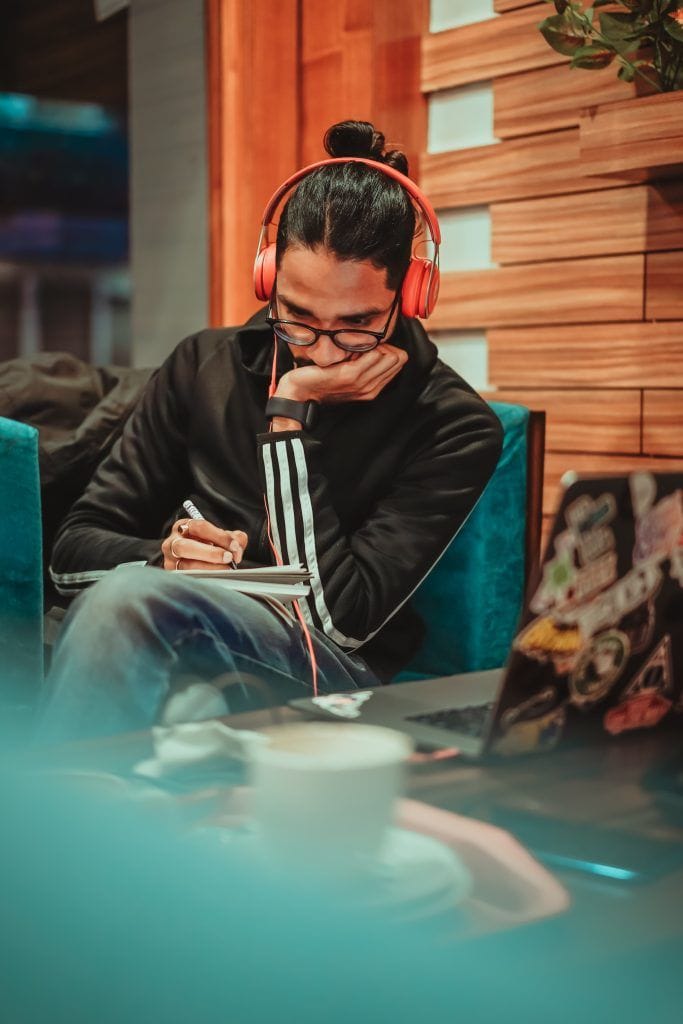 Now that spring has officially arrived, now is the perfect time to start thinking about how you can revitalize your brand across different marketing channels! While this is relatively easy to say, it may be easier to do if you've been in the industry for a while. It is recommended that small businesses refresh their brand once every one or two years. If it's been a while since you've freshened up everything from your game plan strategies, to the creative process and updating your overall branding this might be an opportune time to update these items!
As a musician, it's important to keep your momentum going, and when things start to slow down a bit, you need to find methods of revamping that creativity with new ways of drawing inspiration. There are many ways to rejuvenate your artistic mindset and even brainstorm to stay efficient as an artist within this industry. This can be as simple as taking a fresh look at your music strategies and switching things up to enhance your long-term goals.
Here are a few ideas below that may help get you back on track!
Developing A New Songwriting Process
A musician's creativity is a crucial part of the creation process. Oftentimes, a song idea comes to you naturally. Other times, however, you need to take a step back and focus on finding a creative solution. You should not overlook the importance of not only seeing into the future when you're working on your tracks, but also maintaining consistency with previous work you've produced. Music or lyrics should not be limited either! If writing your next hit single proves difficult, try composing new songs differently-like verbally or through another art form. Keep exploring until you uncover how using one method affects your creativity in another, even if it doesn't work out quite as you expect!
A Change In Scenery
It's a sane idea to take a break from what you're used to every now and then. Doing something fresh and experiencing various cultures or environments can be useful in refreshing your creative senses. This can help in many ways by bringing fresh perspectives to your ongoing projects. As crucial as mixing up your routine is to finding inspiration for a new musical project, having some fresh scenery nearby is a very effective way to stimulate your creativity. There are several ways you can feel inspired (the presence of inspirational people or places).
New scenery nearby is an effective way to inspire the mind, and subsequently, inspire the art you create. Music is sometimes inspired by other people or other imagery, and even though being near them can refine your skills, there is nothing like exploring new areas and discovering their fascinating aspects!
Experiencing New Sounds
There are many ways to source inspiration for including new sounds in a music project. For example, listening to other niche artists is one way you can spot similarities, differences, and inspirations. By doing this, you may also spark ideas when it comes to writing new songs. Perhaps you'll want to use certain instruments not typically associated with your genre of music, which might improve the overall sound of your newer era in your music. In addition, when watching or listening to recordings of others performing, you might recognize a specific genre of music and start asking questions like, "What made them choose these particular instruments"? What kind of experience do they want their audience to get from this song? And even: "Where were they likely performing?" These types of DIY exercises are great for helping uncover different possibilities in working on your creative process.
Discovering A New Network
One of the best ways to discover new talent and connect with other musicians is through active participation in communities where musicians naturally congregate because of their passion for music. Whether you're in a band, a solo performer or you have aspirations of being either, one can meet up with other relatively new artists who are looking to make it big in today's world and network in preparation for putting together an equally amazing collaboration that could result in some great exposure for all involved!
New Routine
Nailing down your daily routine is an effective method for improving something you're passionate about. However, getting rid of old habits and introducing new ones can help take your practice or craft to another level entirely. Throughout the year, it's worth taking a look at how you can do things differently and also seeing what other strategies you can come up with to connect with your online fan base, even more, to push yourself to improve.
Supporters and fans want more engagement from their idols. They would welcome the opportunity to learn more about them than just when and where they release new music. Being in control of your platform and thinking of ways you can get your existing listeners connected to other parts of your life will be rewarding and make them want to tune in more because they can connect to you personally, and not just through your music!
Overall, alongside these tips, finding time to invest in music management will also be a viable option if you have a busy schedule and need help with these daily tasks or are seeking a more efficient way to manage your day-to-day music promotion strategies. Find out how you can switch up your strategy through our services such as music promotion, bio writing, and press releases!
For more on this topic, Check out our blog posts on Challenges And Benefits for The Music Industry In 2022 and How to Make Money with Music: Unveiling the Path to 6-Figure Success in the Music Industry.
The Best Ways To Spring Clean Your Music Strategies
was last modified:
September 16th, 2023
by