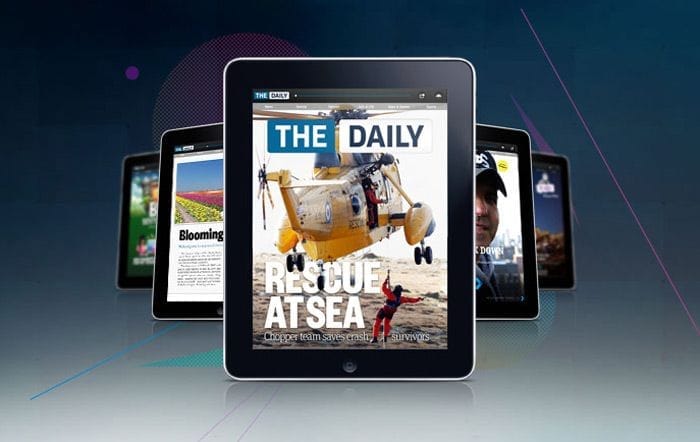 On February 2, 2011 the The Daily application for Apple's iPad,was launched.  Created by the New York Post, The Daily is the first national daily news publication for iPad, providing a mixture of real time data and news information for its subscribers.  The Daily is a groundbreaking mixture of news and technology, potentially creating a new wave of  "instant news" at the consumer's finger- tips.
The Daily is led by Editor-in-Chief Jesse Angelo, who oversaw the New York Post creation of the iPad application and Publisher Greg Clayman, who was previously the Executive Vice President of Digital Distribution and Business Development for MTV Networks. The Daily is currently available on iTunes and will be billed to its subscribers iTunes account for 99 cents per week/$ 39.99 annually.
The Daily promises to publish articles on news, sports, celebrities and gossip, opinion, arts and life, various applications and games. Subscribers will also have customized weather reports and sports packages for their favorite teams. Information from The Daily can also be shared on various social networking sites. If you have access to an iPad or computer, be sure to check it out at www.thedaily.com.
The Daily – News Publication for iPads
was last modified:
November 17th, 2020
by