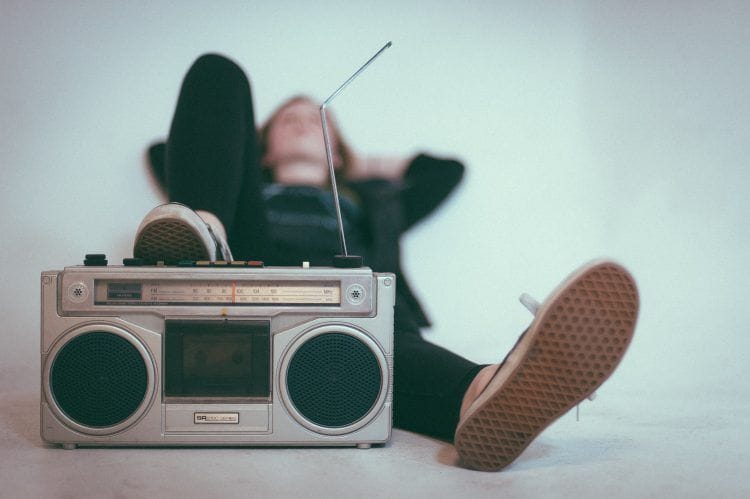 Artists come up with a variation of ideas when it comes to their music and how they wish to promote it. Some methods aren't as effective and reliable to reach a new audience however, not all on the skillsets of which and/or social media stalls for example can be loyal like with other methods for them as an artist to try to get their music heard on the radio by investing time and money in this avenue. Musicians still dream one day of getting their song played on the radio – which is still considered one of the greatest placements for them.
Radio promotion is a great tool for any band or artist who wants to break onto a national level. Getting started requires some networking and pitching your songs, but if you don't have experience in this area, then you should enlist the help of someone who does. If your music is only just starting out in the music scene especially, then you might benefit most from working with an agency that specializes in radio promotion and Pr and Publicity, since they specialize in promoting brand new artists nationwide. However, just because you might not be an artist doesn't mean that radio promotion isn't a viable option for you.
We've also seen many brands take advantage of using radio promotion as an advertising tool as there are different ways for brands to effectively use radio promotion without being exclusively an artist. For example, businesses have found success in podcast sponsorships or public service announcements. And not only that – but some radio stations might offer streaming services where they provide your brand with paid banner ads on their website and further monetize your audio content together. Advertising is taking on a more experiential direction as creatively and naturally as possible. So this approach to promotion is being a more unique way to doing things as advertising today is moving forward like never before!
When searching for radio stations that your music will be best suited for, you need to establish what your target audience is. This means finding out where they hang out and where they listen to the kinds of music that you provide. For instance, a rap artist will find more listeners in college radio stations than in classic rock radio, but it's good to know the demographics of those audiences first before selecting a station to advertise with.
Furthermore, making this decision could be an alternative solution with connection with one of your favorite dreamed of radio stations to get your music heard and see if the popular radio channels have separate advertising budgets for sharing music on their social media page vs. playing it on the radio – if you don't have the budget for radio but still want your song heard. Or, you could just prefer to do this as a game plan and invest with some radio channels social media for promotion and then accumulate a budget for actual radio play.
Whilst looking for a radio promotion in order to generate more listeners or in order to promote a new brand or product, one may find themselves having to make the tough choice of deciding what will best fit their budget. When searching for broadcasters to advertise our brand via radio promotion, there are so many different factors and options one will have in order to reach their target audience. As you evaluate each option, it's important to be practical with your choices because some services may appear to be the most expensive when they are not the best method suited to your needs or product.
Typically the most popular option is on mainstream radio which will guarantee you a higher number of listeners because this service is offered globally and therefore accessible to everyone even in less affluent regions, but Unfortunately, not every most expensive service offered for radio play is necessarily the best one. When you're on a tight budget as everyone is different- you will have a variety of objectives that you need to keep in mind when it comes to determining what method will provide the maximum benefit for your input and with this, sometimes the best option when doing research may also sometimes fall under the least competitive rate than the most popular one when determining your needs with music promotion.
We currently offer services that are skillfully tailored to suit musicians. If you are looking for an agency to take on this task, We have mini radio promotion packages starting out with the entry-level package and up to premium offerings that include all the campaign tools you would need to kick start a successful radio campaign. Throughout the entire process, we make it convenient for our clients to keep up with tracking their campaign performance and monitoring the milestones achieved through customized dashboard statistics for easy reference at any given moment of the day.
Many people believe that radio promotion is only important to individuals in the entertainment industry, and while it can be beneficial for musicians looking to get their track or music projects out there, it can also lead to a lot of traffic for businesses and radio stations as well. When the right tracks are played on the radio, it helps bring in more visitors and potential customers who may not have heard of your company or the artist that is sharing their music. This will help bridge the divide between what happens online and what happens offline.
By following these tips on using radio promotion as a powerful tool in building an artist's or business' notoriety and brand presence, artists should seek to conduct research both online and offline so that they can evaluate the effectiveness of different campaigns being offered. Radio promotion may cost less than other forms of marketing, but many services are available at varying costs depending on what is needed for a particular campaign.
Be sure to visit our website for a full list of services we offer and compare packages with our Radio promotion campaigns for your next campaign Available now.
The Power Of Radio Promotion
was last modified:
October 31st, 2023
by