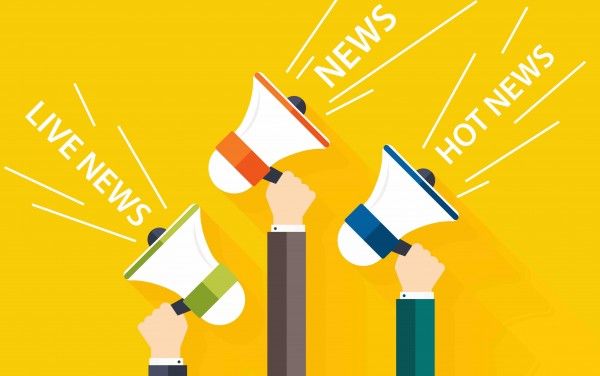 As of late, there have been many events that will inspire your staff, drive new ideas, and ultimately have you figuring out ways to run your business more efficiently. When asked what business owners want most while figuring out how to make their business more profitable, one of the number one answers was "Competent PR and branding elements". Even if PR or SEO related studies were not your employee's area of expertise, that's alright! some of the boot camps and conferences now available have such a wealth of knowledge that anyone can glean valuable tips to help your brand or business run more efficiently. Here are 6 events coming up that will get your business sense up to par, and have your staff thinking in a positive and collective manner together!

PR News Bootcamp – Google for Communicators: Another event that focuses on the ever important task of meshing well with the world's number one search engine and AdWords, any new brand owner of digital marketer will benefit greatly from this powehouse of a conference in Washington DC this December 10th. What this conference will really give you is the know how to use the many tools that Google gives you to rank performance and figure out what is working and what isn't. A very thorough look at optimizing your content to improve your search rankings is going to really get you anxious to get back to your Macbook in the office, as well as learning more about the science of Youtube storytelling.
Website: www.mediarelationsconf.com/boot-camp-agenda
PRSA International Conferences:
The hotbed of PR professionals attend PRSA conferences throughout the year. Here you can connect with thousands of industry professionals, and experts for three days of learning and valuable networking for the future. Topics like leadership and management, integration, and tools and techniques will be beneficial for anyone from an intern on up to the CFO. United States Congressman John Lewis is among the speakers this yer and will shed light for the audience on civil rights issues, social movements, and much, much more.
Website: www.prsa.org Social Media and PR Planning – ASAE Conference: This intensive one day training seminar takes place in DC on November 19th, and will leave attendees fully inspired and charged up to have a great year in 2016. The provided content will focus on high level business goals, content that is more valuable to stakeholders, and success in expanding your distribution channels. Presenter Diedre Breakenridge is the author of five Financial Times books, and has coached some of the most well known senior level executives in the nation.
Website: www.prsa.org/learning

SEO Boot Camp: This November 17th in the Windy City, you'll find a conference that is going to be awesome for those looking to get their content found, become experts at keywords, and more. You will also learn how to optimize visual content, and have ample breaks to network with everyone there. SEO and keywording skills are not going to dissapear in terms of their needs anytime soon: this is a conference that will successfully outline what you really need to do to stay keen on all digital levels in 2016.
Website: www.prmeasurementconf.com/seo-bootcamp
Growth Marketing Tactics 2016 San Fran: This mammoth event will have over 500 founders and marketing execs under one roof, with growth hacking workshops, tools showcases, and 5 world class keynotes. Disesh Thiru of Uderny, Michelle Zatlyn of CloudFlare, Heather Morgan of SalesFolk, and Elena Verna of Survey Monkey are just some of the outstanding commodities in the marketing realm that will present this year. This year will provide special focus on starting lean, copywriting, partnerships, SEO and email marketing, and the tough but necessary elements of venture capital.
Website: www.startupmarketingconf.com
Upcoming PR Events: 5 Industry Conventions you don't want to miss
was last modified:
November 17th, 2020
by