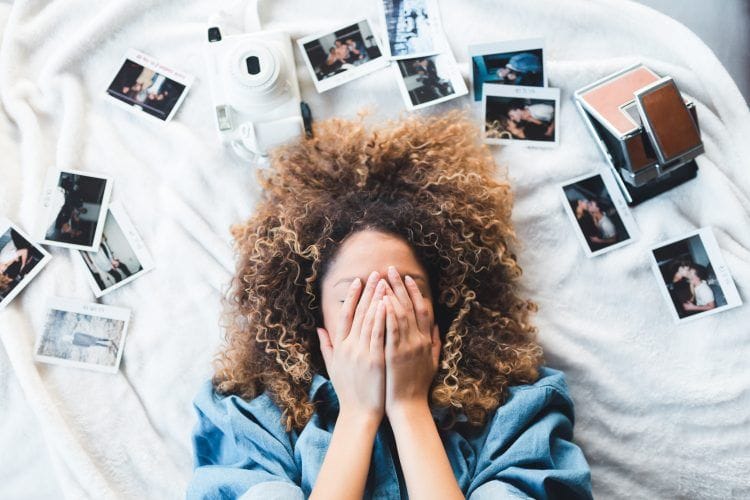 Stepping up your Instagram game in the new year can increase chances of getting more recognized on the platform, expanding your influence, and pushing your brand which are all great ways to gain more opportunity! Switching up things like the way you go about creating content, staying consistent, and deciding how you want to interact with your audience can play a big factor in your growth. In 2021 It will be a great time to practice these things and come up with new ideas for your brand; So here are some top ways to step up your Instagram game in the New year.
Switching Up Your Aesthetic
With Instagram, knowing what type of look you're going for can set your brand apart from others or let people that come to your page understand more clearly what type of niche you're in and what they should expect from your page. If you want to be in the category of fashion, think of ways that you can shoot fashion content to give more details about products that you're interested in wearing day to day; and think about how you would want to take photos like flat lays, just of the product or you wearing the product as well.
With Lifestyle, Travel, fitness, or even pets niches: Think scenery more for content! These niches can be very broad and exciting as you can be more creative and have a lot of options with choosing what scenery you want to be in, and you can choose different moods you want your content to come across as. Each niche has a special audience and there are many ways to switch up your content style for the best results with content.
Update Your Bio
The first thing we all see when coming to someone's page is their bio. A little about me section to give an idea of what to know before coming to the page will really make the first statement about you before people discover the content that you create. Cleaning up your bio and adding necessary information is vital in the process of branding yourself and can also help you get more seen by others if you add the right descriptions! The most important thing when setting up a bio is to leave your contact information so that when people come across your page, they'll be able to reach you and you won't have to worry about missing out on opportunities.
In the Name section to reach more people; Instead of actually putting your name some people decide to put what their actual Job description is. For example: Social media manager, coach, manager, influencer agency. Although Instagram sets up business profiles to have their own category, placing this in the Name section is a good way to optimize newcomers to your profile and gain more profile visits. Aside from the basics of bios.
Be sure to leave an email as well as leave a fun detailed description of what others can expect from you and your page. The shorter and more straightforward your bio is, the better!
Plan out your content
Planning out your content can be easier in the process of coming up with new ideas and making sure that you stay on top of your timeline of getting your content out to your audience. Content calendars can be an effective way for brainstorming or drafting your content deliverables so that you have an idea of what an overview would be like for that week or month. This will be able to limit stress, increase more time in your schedule to prepare for other things and work on other projects and could be great for seeing consistent engagement for your audience as you would be on a schedule so they know exactly what times you usually post and when to look forward to your content.
Aside from content calendars, there are other convenient ways to map out your ideas through apps. You can strategies the way your feed looks by placing content in rows using the unum app and you can schedule posts directly from apps like Planoly or sites like later . These are popular platforms to distribute content ideas, make sure that your photos are flowing with the rest of the things you're producing andis helpful in the process of automation for posting and setting your content up for a consistent schedule.
Utilizing IG New features
Instagram's features change pretty frequently within the app. They change how you can interact with your audience through messages and being able to switch up the themes of chats, insta story features as you can add different businesses to support through stickers and make people more aware of what your posts are related to so that you can spread more awareness to topics and you can also request other people to join your live when trying to engage with your audience. These are all tools that you should pay attention to and try to find ways to use as it relates to your content. Instagram tries to push out more people's content to whoever uses it the most and it helps to get your content seen by other visitors to your page.
One of Instagram's new features today has been Instagram Reels. Instagram reels have been a game-changer within the app because it allows people to create 15 to 30-second content similar to TikTok, but this has been huge for small and big creators to go viral. Most people say that they've finally found a way to stop being stagnant on the app and they've seen their following and engagement increase just by utilizing the IG Reels feature. This has been very helpful as people haven't seen these results with growing their following in ages! IG Reels can be tough sometimes with creators not knowing how to blow up and get that new content to get them the following and engagement that they deserve; but it's best to stay consistent and maybe trying to even recycle content made from TikTok and putting it on IG reels to see if the audience on that platform will gravitate more towards it, vice versa. 
All in all, it's but to always come up with organic fresh content as well and putting them out on the platform and niching down on content to see what will best work for your page.
Invest in equipment/work with what you have
Your content can get as far as you want it to; With the right strategies, consistency, and sometimes your equipment. The quality matters more than the quantity of posts you're making to grow your Instagram. Finding ways to make sure that the quality is up to par when you are finally being consistent and posting is just as important as anything else when it comes to stepping up your Instagram game.
This doesn't have to be expensive when it comes to getting the latest equipment just to make sure that your content is right. You can always do things as simple as working on lighting if you don't have the best camera. Most instagrammers use their phone vs. a digital camera but if you have the option to shoot occasionally with a dslr camera to improve your content quality that could be helpful as well!
Quality matters when you're in content production as it will help brands recognize you're taking the quality of your content seriously and that they'll be able to depend on you if they need deliverables for promoting a product or service.
Instagram is a great way to establish yourself as a creator and can bring many opportunities based on doing things that you enjoy as a hobby! Following more creators that are in the same niche as you and that you genuinely enjoy can build up inspiration overtime and is a good way to progress through each post and project idea.
Check out our Blog Post on Top 10 Influencer Platforms To Use for tips on platforms to use for monetizing your content!
Ways To Step Up Your Instagram Game In The New Year
was last modified:
December 29th, 2020
by