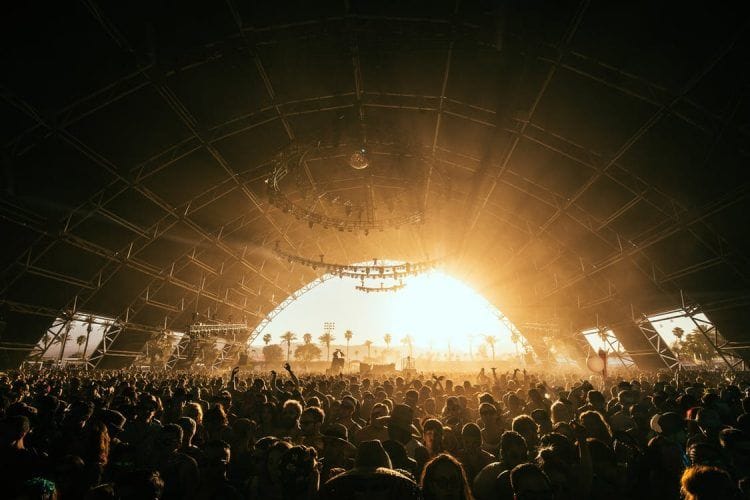 As we know, the pandemic has switched many things up for our everyday norm like working from home, seeing loved ones, how we have to take extra safety precautions before going about our days and even sacrificing our favorite activities that we enjoy for entertainment like going to concerts, enjoying live shows and most importantly as a musician, experiencing losing the freedom to go on tour to interact with fans and perform their projects.
This is something that Musicians have had some hard times coping with while facing this new reality, but it's for the best to be safe and still be able to produce projects and interact with their audience as well during these times. With touring being a major stream of income for artists, there are new ways to discover how to perform through virtual events or being more conservative with substituting different ways to go about live performing.
London artist Yungblud shared his thoughts about his reality with having to cancel tours due to the state of the world and says:
"I woke up one morning after my shows were canceled and was like, 'You know what? Forget this.' I need to feel that connection and noise, that energy. There's gonna be no literal noise from the audience, but there's gonna be noise online. You'll be able to comment on the Livestream. I'm gonna be playing songs, gonna bring some of my friends out, do some skits, and do a late-night show — like a rock and roll version of f***in' Jimmy Kimmel. Try to give people a bit of positivity, laughter, and emotion."
This is the new way of doing things and making positivity out of the madness in the world today and keeping inspiration aside from sabotaging your artistry and limiting yourself as a musician when touring isn't an option after working on your proudest projects.
Here are some strategies and tips that some artists have been doing in place of touring:
Interviews
There are many opportunities for Musicians to be able to connect with larger outlets within blogging, podcasting, and being interviewed live by reputable platforms during this time to showcase their music and keep listeners up to date on the latest projects. Outlets that produce interviews to showcase new and upcoming artists enjoy hosting interviews where listeners can do streams to look back on it and are the safest way during this time to connecting this way from the comfort of your home, studio, or even while traveling to keep artists up to date.
Virtual Performance
The most famous live tv shows or late-night performance shows like Jimmy Kimmel has been getting creative with the production of their shows. They've been pre-recording some live performances for artists to show talents on the stage and producing the pre-recorded production live for their audience to enjoy as well. This isn't the same effect of being able to feel the energy of the fans at that time and moment of performing, but still gives fans the advantage of being able to see your work you've put together with performing as if you were live.
Small Venues
Small venues and holding the space at a low capacity to be booked by fans is a great way to stay safe and still be able to perform live as well during this time if permitted in certain areas. For smaller and newer artists especially that are used to doing things like going on stage to showing off their music projects at local bars or karaoke nights, check out ways that you're able to pull off a venue event for your projects while also keeping people safe by spreading out your audience having ceratin rows and seats off limits for social distancing purposes as well as wearing masks.
Now more than ever is the time to get creative and stay mentally strong with how to go about things with work, and adapting to new ways of doing things. In 2021 and beyond, it is uncertain that things will be back to normal with enjoying entertainment the way that we want to with festivals, attending music festivals and concerts to see and even meet our favorite artists in person. Trying out these different avenues to showcase your work in a different way will help make matters better with the reality of touring being more difficult than ever before.

Although some tours or concerts has still been postponed or set back for future dates to hold for fans, be aware of safety precautions and check out more tips for Events and gathering safety.
What Touring Will Look Like For Musicians In 2021 And Beyond
was last modified:
November 11th, 2023
by