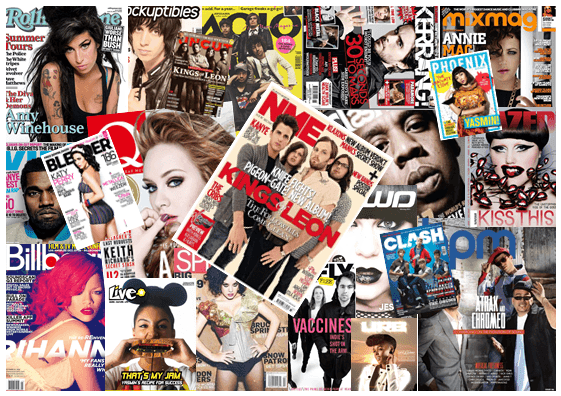 Music PR is one of most important aspects of releasing a successful album or single. We help independent artists and musicians with PR strategies that will help to further their careers. Determining which Music PR strategies best suit the needs of your career can be challenging due to the growing number of promotional outlets available in today's digital. Successful PR campaigns however typically build upon some fundamental PR elements that can be established early on in the time-line to ensure success.
Many artists and musicians offering a product or service believe that online marketing is too expensive. Most of the time we can take advantage of the Internet to publicize our brand and music for minimal to no costs.
Below are a few effective Music PR strategies that you can put in place in addition to hiring a professional PR agency to help your campaign:
Music PR Strategies
1. Create, publish and distribute press releases. Get all information and news about your music and products out to relevant media and public. Utilize free online press release distribution services or email them yourself to editors.
2. Create and maintain an informative blog and social media profiles. Start collecting subscriptions and send out newsletters to stay in touch and communicate with your fan base. Having an email database ready to go also helps when it comes to email and viral campaigns.
3. Make sure you have a functional, easy-to-navigate website. Hire a designer to help you with branding (create a great logo, one sheets and banners for social media). Plan to use the logo on promotional shots and promo materials (business cards, flyers, music samples) ready to go.
4. Social networking on and offline can also be a good music pr tactic. Be sure to make the best of your online memberships and event participation by interacting with like-minded individuals who are also interested in creating a mutually beneficial relationship.
5. Create promotional ad banners, brief profiles of your brand or product and post on relevant websites that offer free promotion. You may be asked to place a reciprocal link on your website in exchange for them posting yours however there are free many sites available to advertise and promote.
The biggest advantage anyone can have when promoting his or her brand is relevance. A short PR campaign may be enough to build an initial response and interest but focusing on long-term exposure for your brand as a musician is key. Issuing only one press release or launching one ad campaign is not enough to build a buzz.
Effective Music PR should be done in doses. The use of various strategies applied on a more frequent basis proves to be more effective. Meaning the more strategies you use on a long-term basis are more likely to achieve better results during the course of the PR campaign.
Learn more about our Music PR services and give us a call to discuss your needs today: (310) 295-4150.
5 Effective Music PR Strategies
was last modified:
September 16th, 2023
by