Looking for the perfect city to host an event in? May we recommend New York, one of the greatest cities on earth? People have a lot of different opinions about New York – some love the diversity, some think New Yorkers are rude, some think it isn't safe – the point is that everyone has an opinion about New York. That is simply because it is one of the most iconic places on earth. From Frank Sinatra singing "New York, New York" to Jay-Z representing Brooklyn, New York city cannot help but be the center of attention for the world. Let's look at why this city is also great for hosting an event.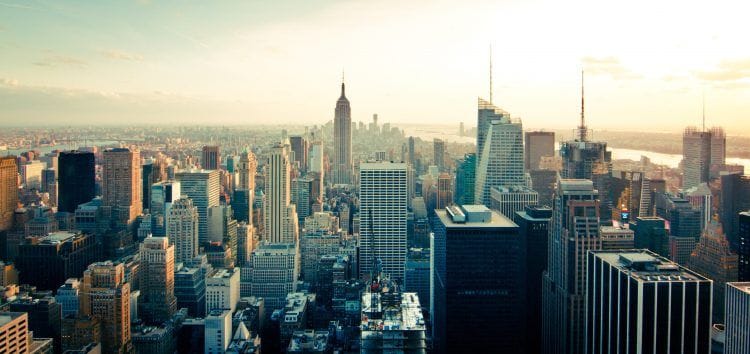 Fantastic Venues
New York City is one of the most visited places by tourists, and there are a lot of events here. New York is the cultural center for many people, and people love having their event in the biggest city they know of. This means that you will have no problems finding the perfect venue in the city. The only problem you may have is getting a venue to be available on the date you want – the city has so many events that competition for venues can be fierce! However, as long as you don't leave booking a venue as a last minute task, you should be able to find a suitable venue.
Tourism
If you are going to make people travel to another city just for your event, you need to make sure that it is a city worth traveling to. New York is easily a city worth traveling to – people from all over the world come to New York. According to the local government more than 50 million people come to the city every year for tourism purposes. Do you know the best thing about New York City? Tourists don't come here for any rides or amusement parks – they come for the city's sights itself. So many movies and television shows have been filmed here, and the avenues here are so iconic, that the whole city itself is a tourism spot. People get their picture taken in Times Square, in front of famous buildings, want pictures of the skyline, and more. People all over the world know New York more than they know other cities from their own countries, simply because of how commonly it is depicted in media of all types.
Easy Traveling
The city has a lot of people in it, however it is not a problem because it has been designed with tourism in mind. New York City may be one of the easiest cities in the whole world to explore. The grid system the whole city is built on ensures that you will not get lost even if you are new. And what's more, every kind of transportation is easily accessible, from chauffeured limos, to the iconic yellow taxis, to the even more iconic subway system, there are numerous ways to explore New York.
You cannot go wrong with choosing New York as the city to host your event in. You get the glamour, the iconic site, the best venues, and much more.
Learn more about our event management services by visiting the link below.
Reasons to have your event in NYC
was last modified:
July 6th, 2017
by