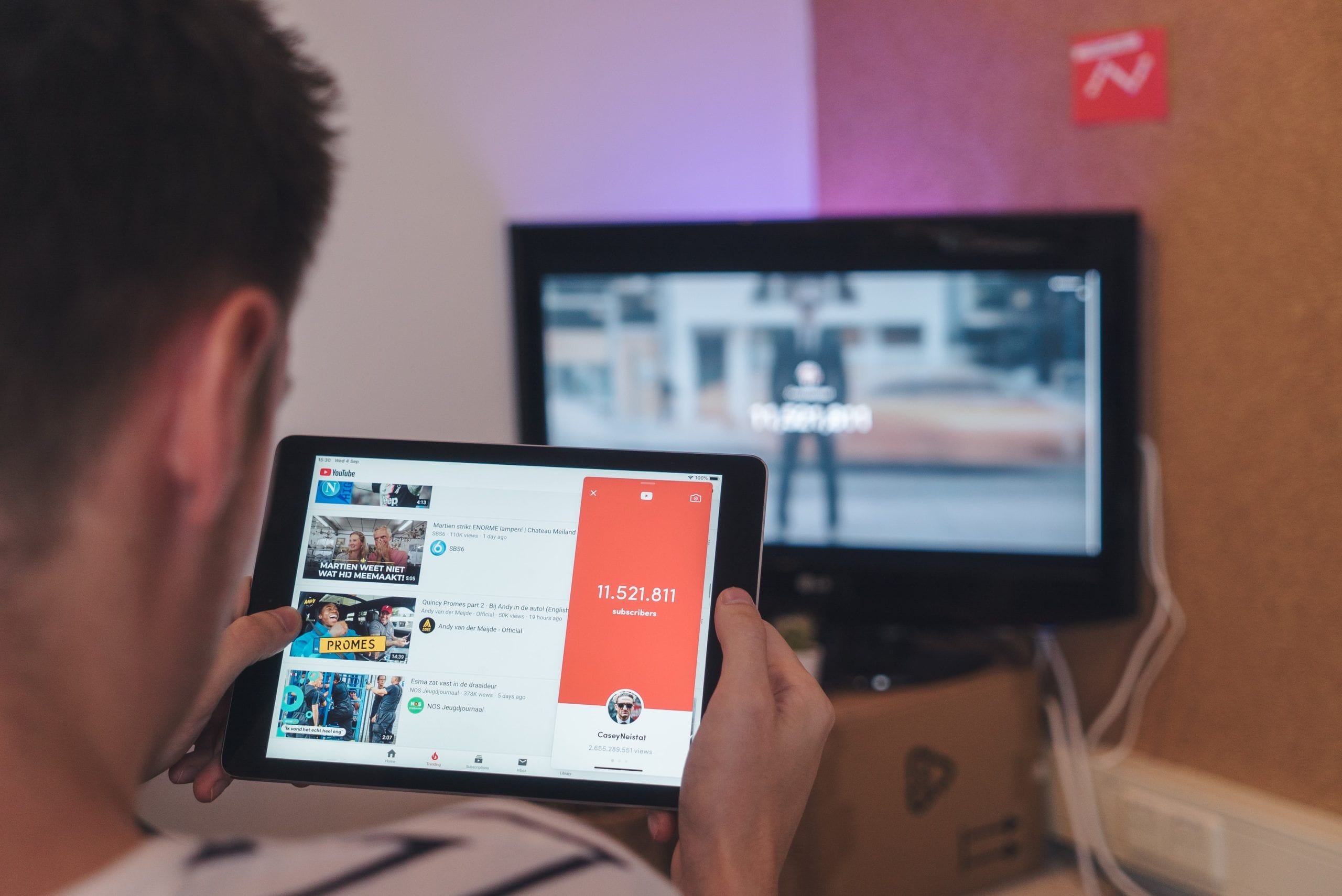 Like any other platform, Youtube has the power of virality and is a social platform that has continuous growth every day. Unlike Instagram and Tiktok where you can make an income off of posting, Youtube has its unique method of monetization in which creators can monetize per click/watch time for the content they are producing. Youtube's threshold of getting paid is $100, and once reached, you can enjoy collecting your earnings from Google!
Youtube recently introduced the ability for content creators to get a cut of profits made by advertisers who use their videos to market products and services. This unique feature sets the stage for a dynamic future in which YouTube will continue to thrive, making creators look forward to different forms of monetization on YouTube!
Creators can now look forward to monetization in different ways including watch time or per click views, collaborating with a brand and if that brand uses your content to market their product or service you can get a percentage of that as well. If you are lucky enough and talented enough to promote your products or gain streams from your YouTube channel – then your potential for gaining more momentum is endless.
The advantages of joining the Youtube online community will appeal to users interested in building their presence and growing their platform including getting followers, generating more views, and scaling their accounts.
Here are things we know you'll want to consider before gaining, even more, reach and popularity on YouTube
Identify Your Target Audience
Before starting your youtube campaign to grow your audience. You should first off identify who your target audience is, this way it will be easy to identify when you throw money out on ads and try to attract new viewers. Before you start identifying your target audience some questions that can help with seeing who you would like to gravitate toward your content is to know what your content is about. Is it all about music? Will you be showcasing more days in your lives? Will you be showcasing travels?
Scheduling For Posting
YouTube relies on consistency. It takes a lot more than just posting quality content to make it on YouTube. One has to be consistent and show up on a regular schedule because like anything else in life, consistency matters. Be sure to set a specific posting time and stick with it when you are coming up with days and times to post. Don't try to pay for your YouTube campaign until you have seen what kind of following you have. Once you notice a pattern of what days work best for posting based on reach/watch time; These are the days and times that you should stick with. The sooner you know what followers expect from you, the better you'll be at relating to them and growing your audience!
Content Strategy
Your YouTube strategy matters YouTube just as much as uploading times do. When coming up with a marketing strategy, selecting a niche is significant. In contrast, on TikTok where it doesn't matter to create the same content, it benefits to establish a topic of interest your channel will be about. make sure that you decide if you want to stick with things like lifestyle or music or if you would like your page to be different from your other platforms and you want to leverage in more laid-back content. This will help set the tone for future content to come!
Budget
It's important to know how much you should pay for a youtube ad campaign if you are starting with little to no followers or subscribers. Don't spend more than what is necessary, and know that if you have any traction, i.e. following from the previous steps on analyzing which time of the day works best for your account and how to attract your current followers, then at least you have some idea on what other areas your page may need professional help on. Knowing what kind of campaign will work best for your channel goals can help save money in the long run.
Organic Traffic
Lastly, remember that when trying to find the best way to get your YouTube video shown to a wider audience not to look for alternatives to producing organic traffic. Sometimes there are scams or fast ways of money-making like investments in medium-term projects that can draw you away from Youtube's original intentions. Likewise, if you are planning on finding a good solution for increasing views, never go for non-organic strategies. This will end up affecting both your audience and yourself in the long run.
There are a lot of aspects to consider when creating a youtube channel. We hope you found this article helpful and that it has possibly changed your perception of things to analyze before starting your youtube campaigns! Check out our services on Youtube promotions here: AMW Youtube Video Promotion
What You Need To Know Before Starting Your Youtube Marketing Campaign
was last modified:
September 16th, 2023
by