Build awareness for your label with our custom services. Our professional label services are suitable for most music releases. We have industry experience working alongside both major and independent record labels. Our team will work as an extension of your in-house staff to compliment your upcoming release plans. We meticulously plan and execute releases to ensure the best possible exposure. We can formulate unique strategies to reach your goals with services that can include digital, traditional, organic/paid, and social media services to help your artist grow!
Industry Network
Over 300,000 U.S. Contacts
Build your brands presence and reach major milestones with our customized campaigns. Our team has a huge rolodex of entertainment and media contacts ready to receive your next project. We also work closely with journalists and editors contributing content to their latest stories. Our clients have been covered in Billboard, WorldStar, Fader, Rolling Stone, Huffington Post and many more.
LET'S TALK
Game Plan Strategy
Starting a brand should be approached the same way as starting any other business, with careful planning and cohesive brand presentation. Our clients benefit from our years of experience as we carefully build a road map of attainable stepping stones that will guide our artists on the path to success.
Photo Shoots
For our LA-visiting clients, we have a selection fo professional photoshoot packages available. Whether you need photos for your Instagram, album cover or EPK, we've got you covered. Our packackages can include stylists, wardrobe, make-up and catering.
Billboards
Who doesn't want to look up and see their own face smiling down at them from a billboard? We offer exposure on the Reuters sign in the middle of Times Square in New York where thousands of pedestrians and drivers per day will get to see the promotion of your latest project.
Playlist Promotion
Getting your music heard is a necessary and important step in any artist's career. Streaming is the most important area to focus on at the moment. AMW will pitch your music to genre-specific Spotify playlists.
Digital Marketing
We have extensive experience testing, managing and optimizing campaigns tailor-made for our clients. With our digital marketing campaigns, clients will receive useful metrics to inform and track their projects.
Branding and Design
Upon review of your current project and promotional materials (social media, website, etc) we will make recommendations based on our extensive experience in order to improve your brand image in the public eye. We art direct and provide designs for marketing material as needed.
Social Media Management
Done correctly, social media management is a full-time job of its own. Let our team of expert social media guru's help you put your best foot forward by making your social media look professional, put together, and on-brand.
PR Campaigns
Your fans want to get to know you! Through a strategic blend of interviews, music reviews and press releases your audience can get an in-depth look at just what makes your brand so amazing.
GET A QUOTE
Campaign Benefits
Client Dashboard
Login to our dashboard to keep track of progress and communicate with the campaign team.
Frequent updates
We notify of interview opportunities, manage the calendar and post links to media coverage received.
Grow your brands
Get projects featured in major media outlets. Experience what real exposure can do for your artists.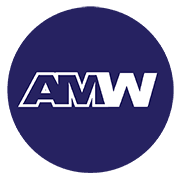 About Us
Quality Services for over 20 years.
Learn More ›

Case Studies
Review some of our past projects
Explore Now ›

Get Started Today, Pay Later!
No payments, No Interest for 6 Months*
Apply Today ›